To watch a video tutorial that covers the content in this article, click here.
Sending cryptocurrency from your Bitbuy account to a different wallet or exchange
1) Navigate to the 'Wallet' section of your account
Sign in to your Bitbuy account and click on 'Wallets', located at the top of the page.

2) Select the cryptocurrency you are withdrawing
Locate the digital currency you want to send, and click on the 'Withdraw' button that is located directly across from it.

3) Complete your withdrawal request
Enter the crypto amount you are looking to withdraw and the wallet address your withdrawal is going to. Click 'Calculate Fees' when you are ready and review the withdrawal.
From there, continue and enter your two-factor authentication code to complete your withdrawal request.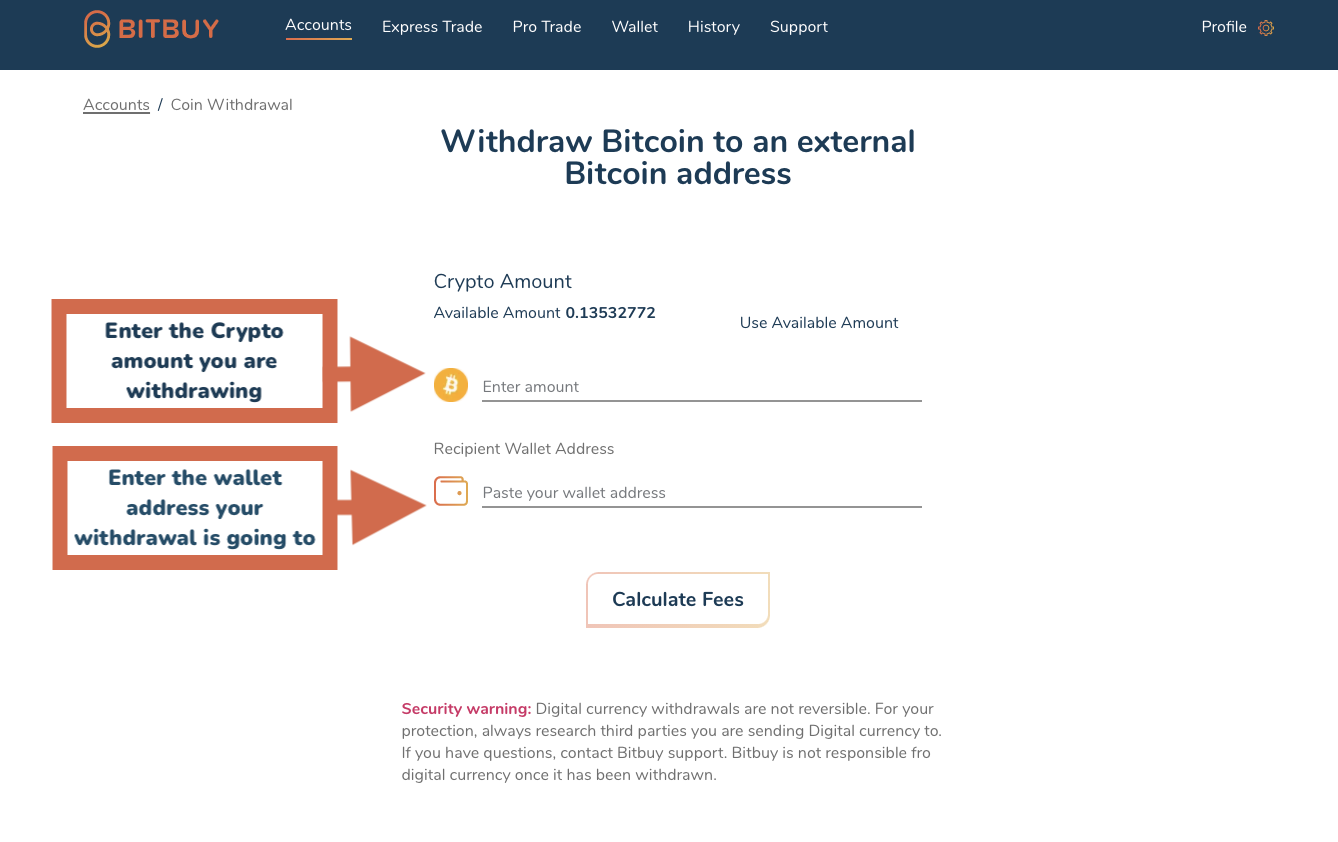 Please Note:
Cryptocurrency withdrawals can be held for up to 3 business days for security purposes
Copy and paste the wallet address if possible
Always double check pasted wallet addresses to ensure that the intended wallet address was copied
Make sure there are no additional characters or spaces included before or after the wallet address
Only send digital currency to a like-kind wallet, ie. only send BTC to a BTC wallet, ETH to an ETH wallet
Security Warning: Digital currency withdrawals are not reversible. For your protection, always research third parties you are sending digital currency to. If you have questions, contact Bitbuy support. Bitbuy is not responsible for digital currency once it has been withdrawn.